Dr. Reisler provides complete obstetrical care from conception, through delivery, and postpartum care.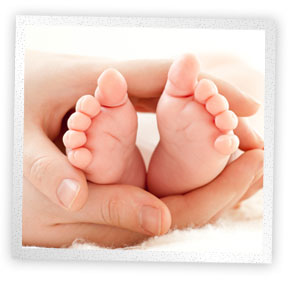 Dr. Reisler is highly skilled in managing both routine and high risk pregnancies.  His obstetrical training took place at one of the most respected  and revered programs in the country, where he received awards for academic excellence.  His goal is to guide you through the pregnancy and help make it a wonderful and safe experience for you, your spouse, and your baby.  Dr Reisler truly believes that the first duty of the Obstetrician is to do no harm.  Next he believes that pregnancy is a collaborative team effort, in which patients and spouses should be provided with all of the available options so that they can make the right decisions for their family's unique situation.  Dr Reisler maintains a life time primary cesarean section rate of about 15%, which is considered low.  He has delivered about 6,000 babies, and has been involved in just about every high risk situation imaginable.  Dr Reisler delivers about 95% of his patients babies.  Care and availability is 24/7.
Dr. Reisler asks his patients to call the office as soon as they know that they are pregnant.   Ideally, he likes to meet with patients before they become pregnant to discuss medical issues and medications that can affect the pregnancy, appropriate vitamins to prevent birth defects,  and do's and don'ts to prevent early miscarriage or birth defects.  If this preconception meeting did not take place then he would like to see patients as soon as they know that they are pregnant.  He will take time to explain the course of your prenatal care and answer your questions. Obstetrical ultrasounds, blood draws, and fetal monitoring are available in our office for your convenience. Our ultrasonographers are certified, highly skilled and available full time, so emergencies can always be seen immediately in the office rather than being referred to an emergency room. Dr Reisler's patients know that a sonogram can always be requested by the patient if they are feeling uncomfortable about the pregnancy.  He beleives that each patient has the right to decide how they want their pregnancy managed after receiving all of their options.
Dr Reisler delivers babies at THR Presbyterian Hospital of Plano, which has the highest level 3 neonatal nursery available.  Some other hospitals which call themselves level 3 nurseries may not provide the same services as our hospital.
Dr Reisler works closely with Maternal-Fetal Medicine specialists, endocrinologists, cardiologists, pulmonary specialists, and neonatologists.
Obstetrics –  Normal Pregnancy & High Risk Pregnancy
Preconception care and counseling
Repeated habitual miscarriage
Twin pregnancy
Gestational diabetes
Chronic hypertension
Advanced maternal age – older than 35
Previous Cesarean Section
Fibroid tumors (leiomyomas complicating pregnancy)
History of previous difficult or complicated delivery or pregnancy
Preeclampsia complicating pregnancy
Fetal surveillance with ultrasound
Non-stress tests and biophysical profiles
Infertility Evaluation
Initial infertility work up
Lab testing, semen analysis, hysterosalpingogram
Ovulation induction with Clomid® (Clomiphene)
Referral to infertility specialist as needed